Welcome to Gamer's Guide Wiki!
Gamer's Guide Wiki is the main fan wiki about the Gamer's Guide franchise, including stuff like Gamer's Guide to Pretty Much Everything, the Gamer's Guide games, and more.
The format allows anyone to edit or create a page, a blog, and more! We are thankful to have you and hope you join the wiki and stay.
There are 226 articles and still growing since we were founded on January 22, 2015, accompanied by 7,449 edits.
Please, read the rules before editing. If you need any help, contact one of the Admins.
| | | | |
| --- | --- | --- | --- |
| | | | |
| ADMINISTRATION | FORUM | HELP | RULES |
| | | | |
| NEW FILES | USERS | RECENT WIKI ACTIVITY | STATISTICS |
| | |
| --- | --- |
| Cameron Boyce (born May 28, 1999) is an American actor and dancer. Boyce starred in the 2008 films Mirrors and Eagle Eye. His first screen appearance was in the Panic at the Disco music video "That Green Gentleman" as mini Ryan Ross. In the past Boyce has also appeared in Kraft... Read more... | Conor (referred to as KidFury in gamertag) is a main protagonist in Gamer's Guide to Pretty Much Everything. Conor is a 15-year-old video-game phenom who is forced to attend high school for the first time after a thumb injury sidelines him from the glamorous pro-gaming circuit... Read more... |
| The Big City is the sixteenth and finale episode of Season 2 in Gamer's Guide to Pretty Much Everything. It first aired on January 2, 2016. Thumbs of Fury is ready to compete in the IGL Nationals…..until they find out the top four gamers at the tourney have joined forces to form an unbeatable super team, organized by Conor's former gaming coach! Meanwhile, the friendship between the team faces a major challenge. ... Read more... | |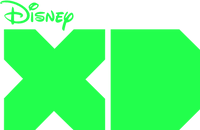 Help • Chat • Activity • Random Page • New Files • Forum
To upload a picture, click here
To write a blog, click here
To write a new article, just enter the title in the box below

<chat/>

|}